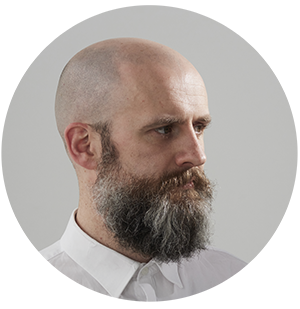 Co-founder & Creative Director,
D.A.M
Boston has been working in design and creativity for 17 years.In the years between 2009 and 2014 he was Design Director at Re Brand Consultancy (part of M&C Saatchi) where he worked across rebrands for Brand Australia, ANZ bank and lead the revitalisation of the Commonwealth Bank brand during the launch of the CAN campaign.
In 2015 he joined international brand consultancy FutureBrand as Creative Director, leading cross cultural projects for Australian and international businesses across the Australian, South East Asian and Chinese offices. 
In 2017 he co-founded D.A.M, a design studio, with colleagues Daniel Dimarco and Michelle Galluzzo.
Since opening D.A.M, Boston has had the opportunity to work across projects that have earned an Academy Award nomination for Short film - The Eleven O'Clock. He has also helped launch an animal conservation charity in partnership with the United Nations Development Programme - The Lion's Share, and worked with an Artificial Intelligence to create the titles for feature documentary, MACHINE. Boston has received recognition for his work at AGDA and AWARD as well as internationally at D&AD, TDC and Cannes Lions, sharing the Grand Prix for Sustainable Development Goals for Good award for The Lion's Share.
Get in touch below

if you'd like to learn more about anything.
Thank you! I'll get back to you very soonMick