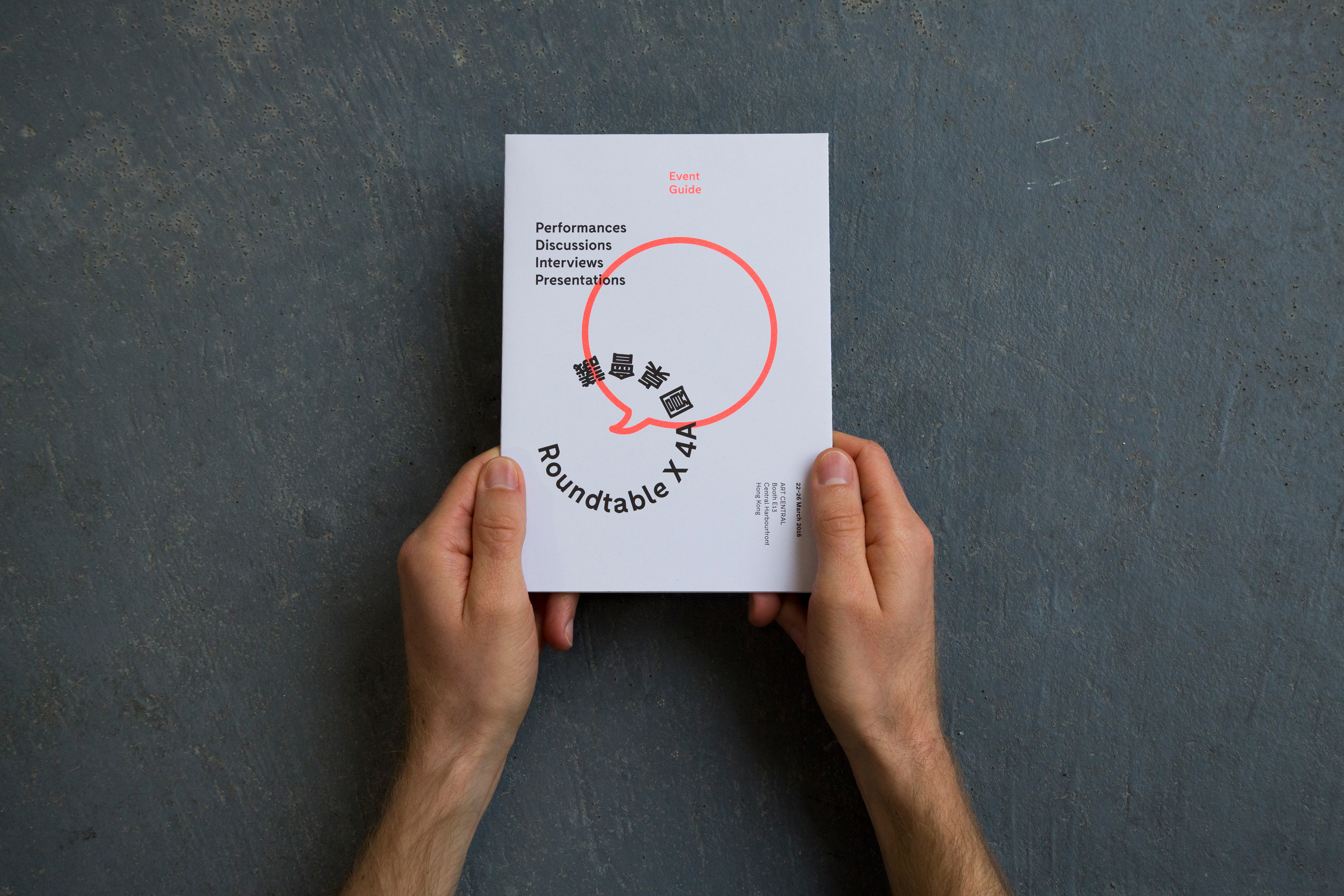 ROUNDTABLE X 4A

was a series of discussions, interviews, presentations and performances hosted by 4A Centre for Contemporary Asian Art at this years Art Central Hong Kong art fair. The program focused on artistic and curatorial practices from across Asia and the Pacific, highlighting the work of 4A in supporting and developing new artistic discourses and conversations. ROUNDTABLE X 4A aimed to break down the stigma around contemporary art inviting guests to join the 4A team at a communal table to participate or simply listen to the exciting program.
We were tasked with ensuring the Roundatble would be noticed in a very intensely visited event through the development of an event identity and collateral.
The poster became a clever vehicle to convey the shows key themes on discourse and dialogue as well as become a brochure for the weeks events. A bold graphic identity was developed for the event, using metaphors for a  roundtable discussion as well as layering languages to visualize the interpretations and understandings the audience takes from the performances and presentations at the event.
Bold fluoro colours were chosen to create strong visual impact to ensure people noticed the 4A event booth within a very busy event space.
​​​​​​​