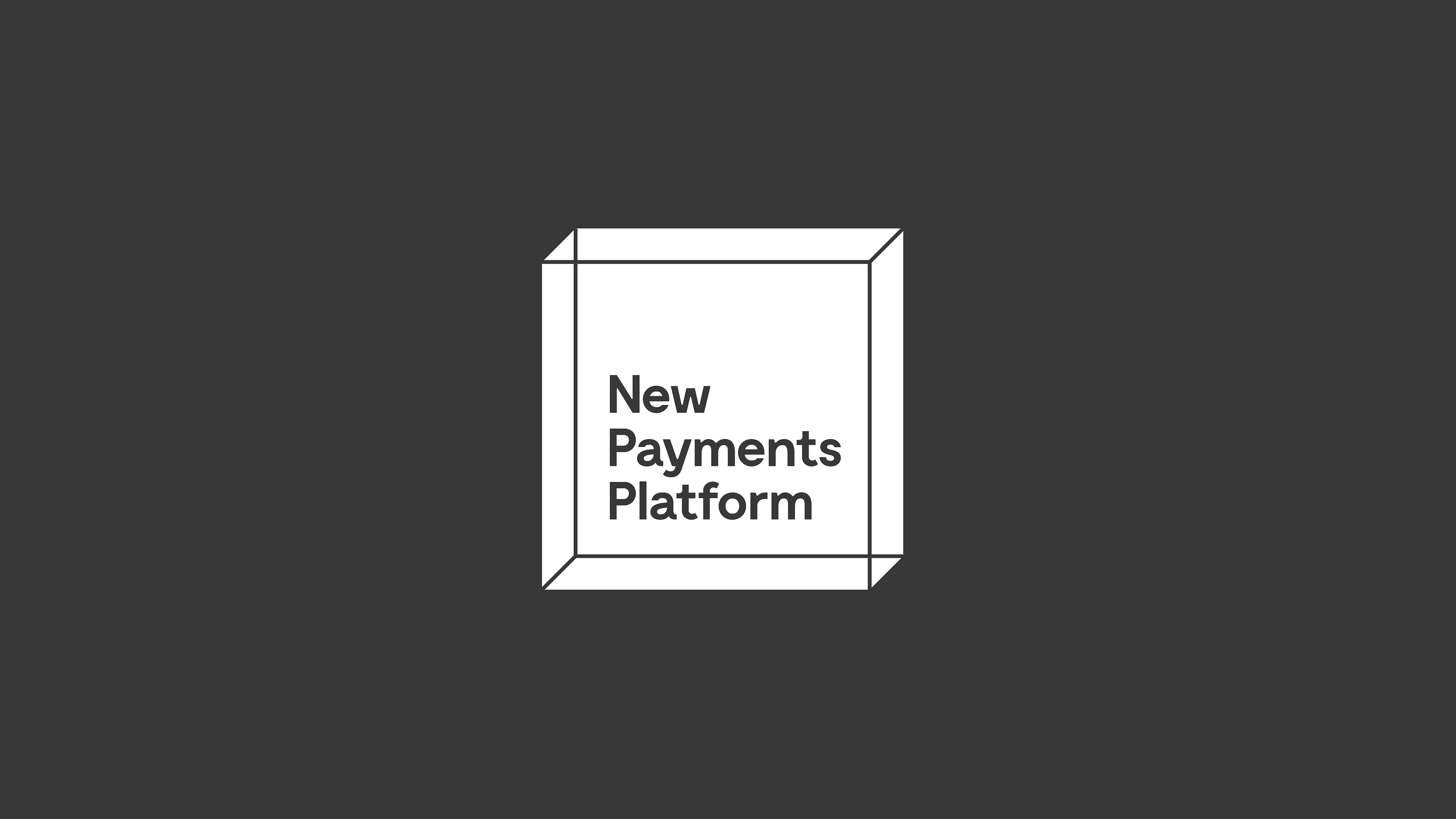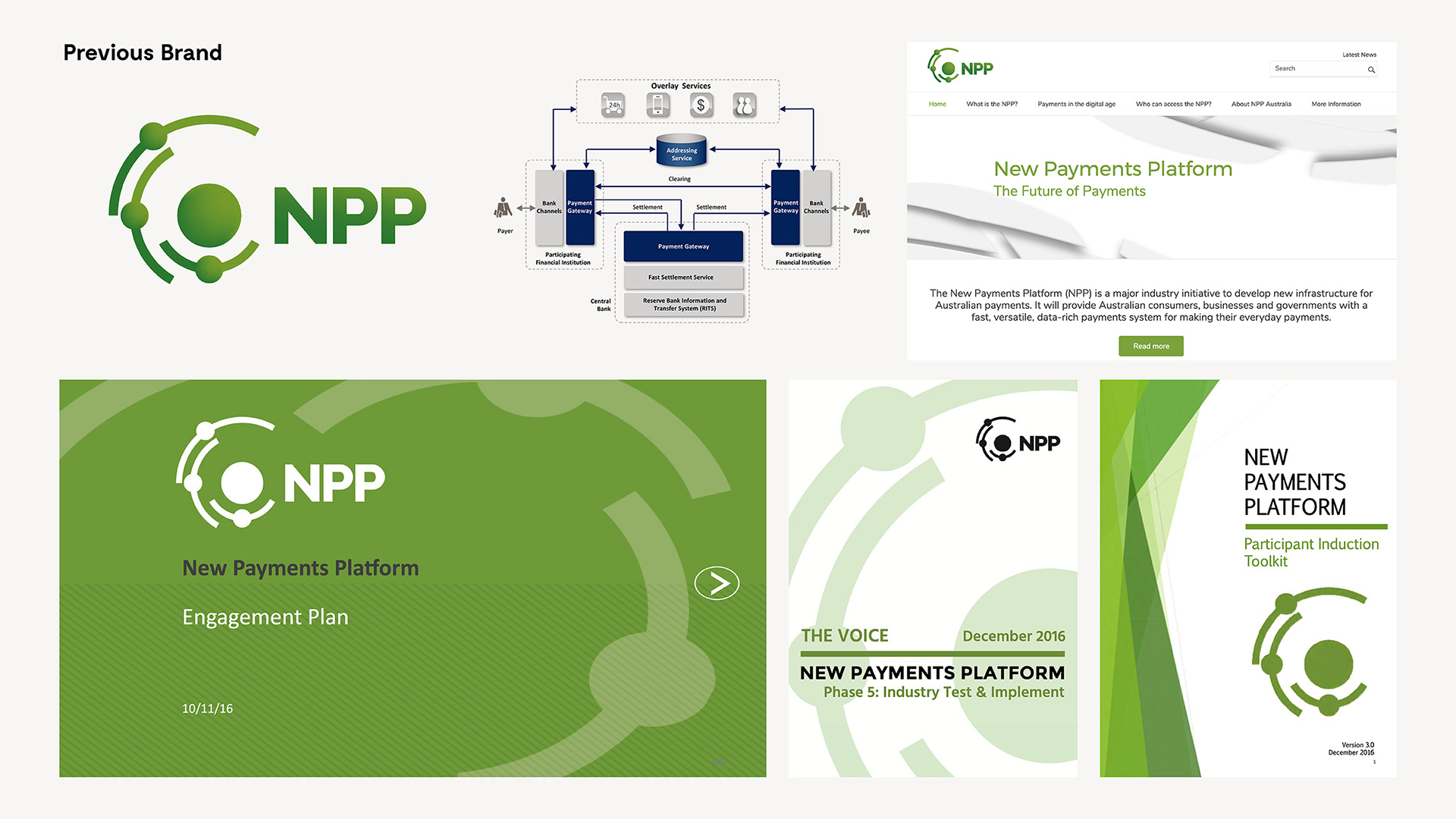 New Payments Platform is a Reserve Bank of Australia initiative, collaborating with Australia's largest financial institutions to develop a platform that will revolutionise the payments and transactions infrasturcture in Australia.
Developed as an open platform, it will allow banks and fintechs to collaborate to bring new products to market as well as create near real-time payments for financial institutions.
Built on the idea, 'Open for Progress' this was brought to life in an identity that had simplicity and neutrality at its core – principles crucial for the platform to be widely understood by a diverse set of audiences. 
What seems like an inconspicuous box is in actuality a clever system that supports the communication of complex information. The identity's flexibility lends itself to animated storytelling, complemented by a tone of voice simultaneously inviting, visionary and informed.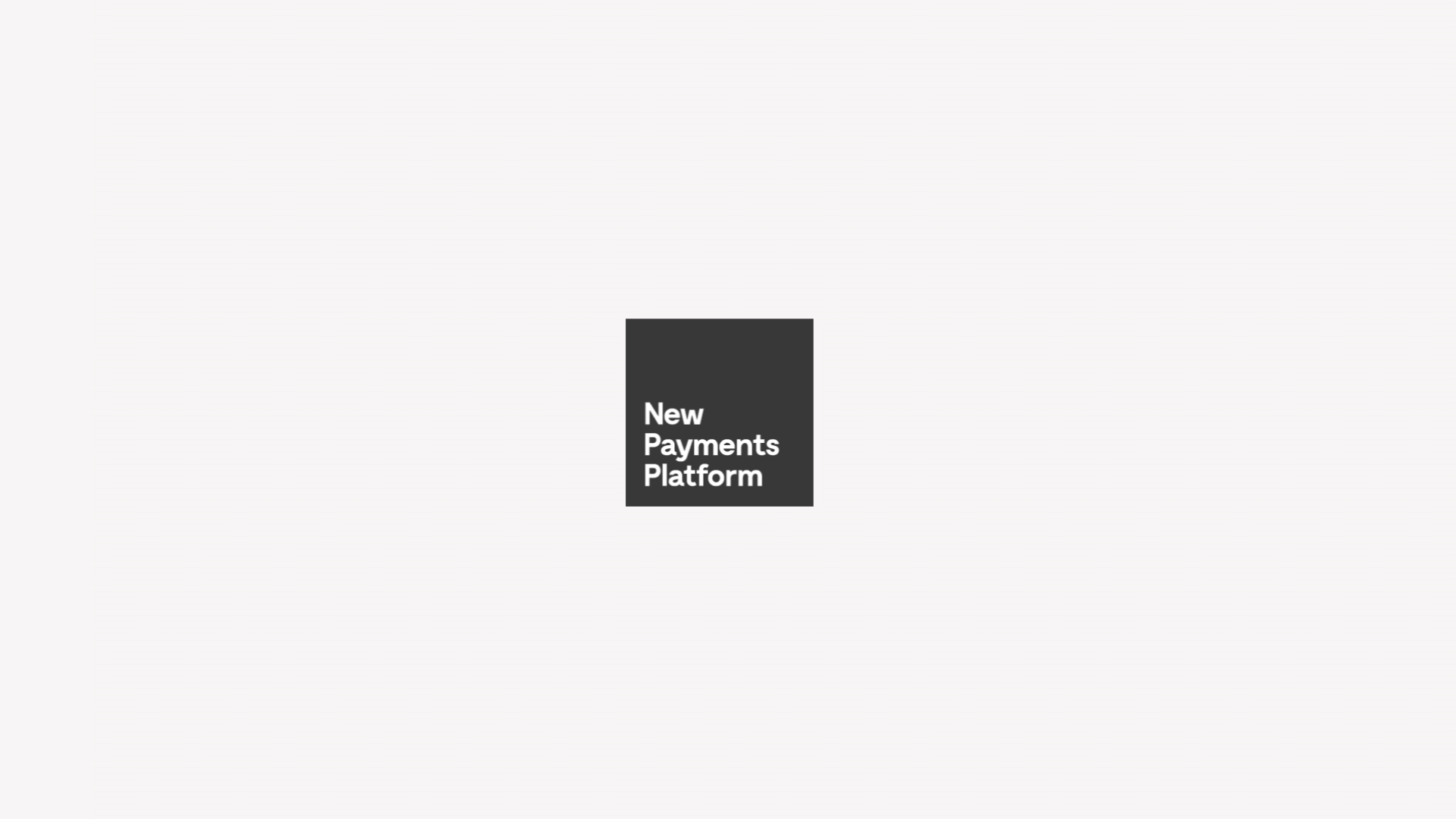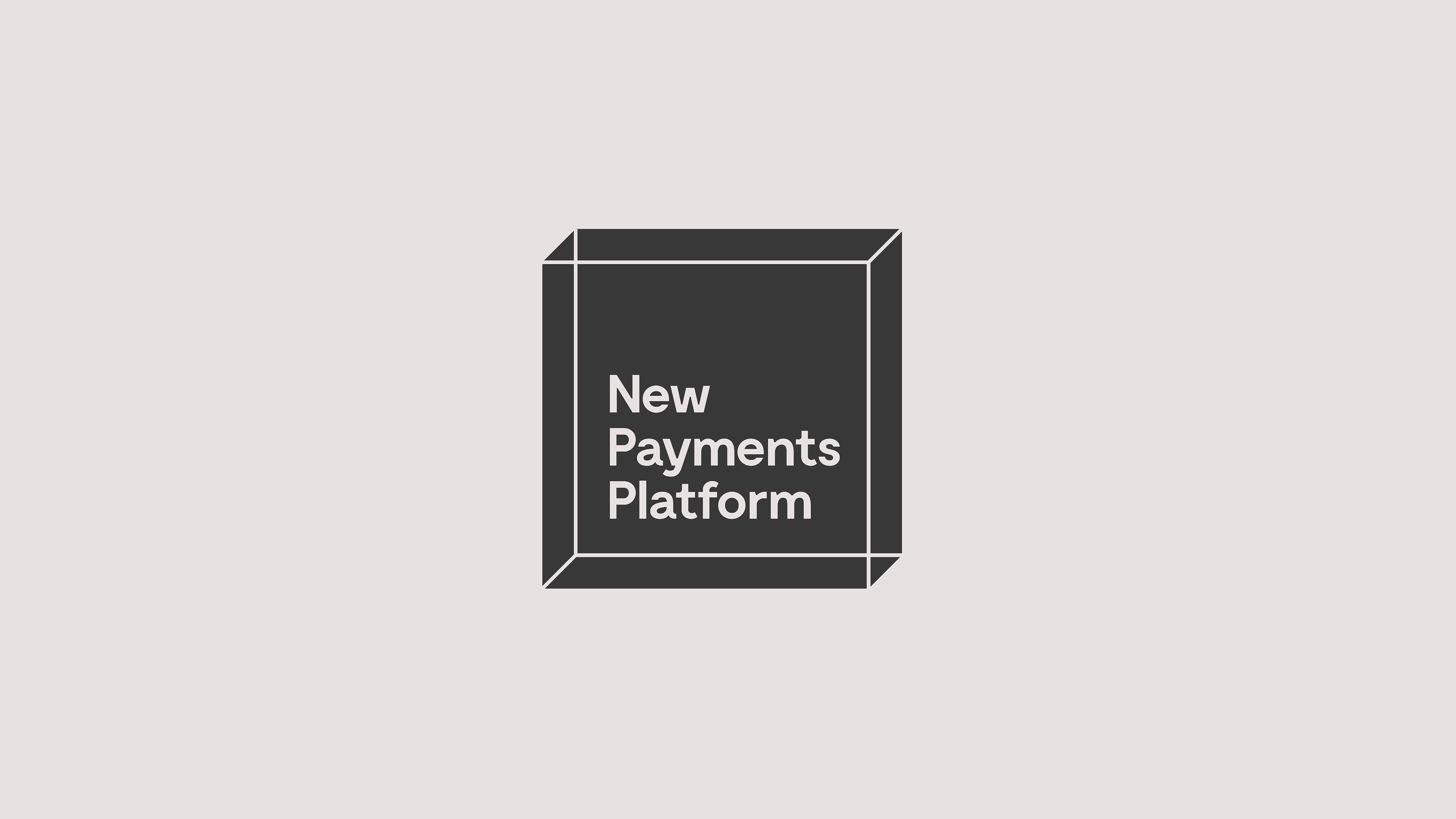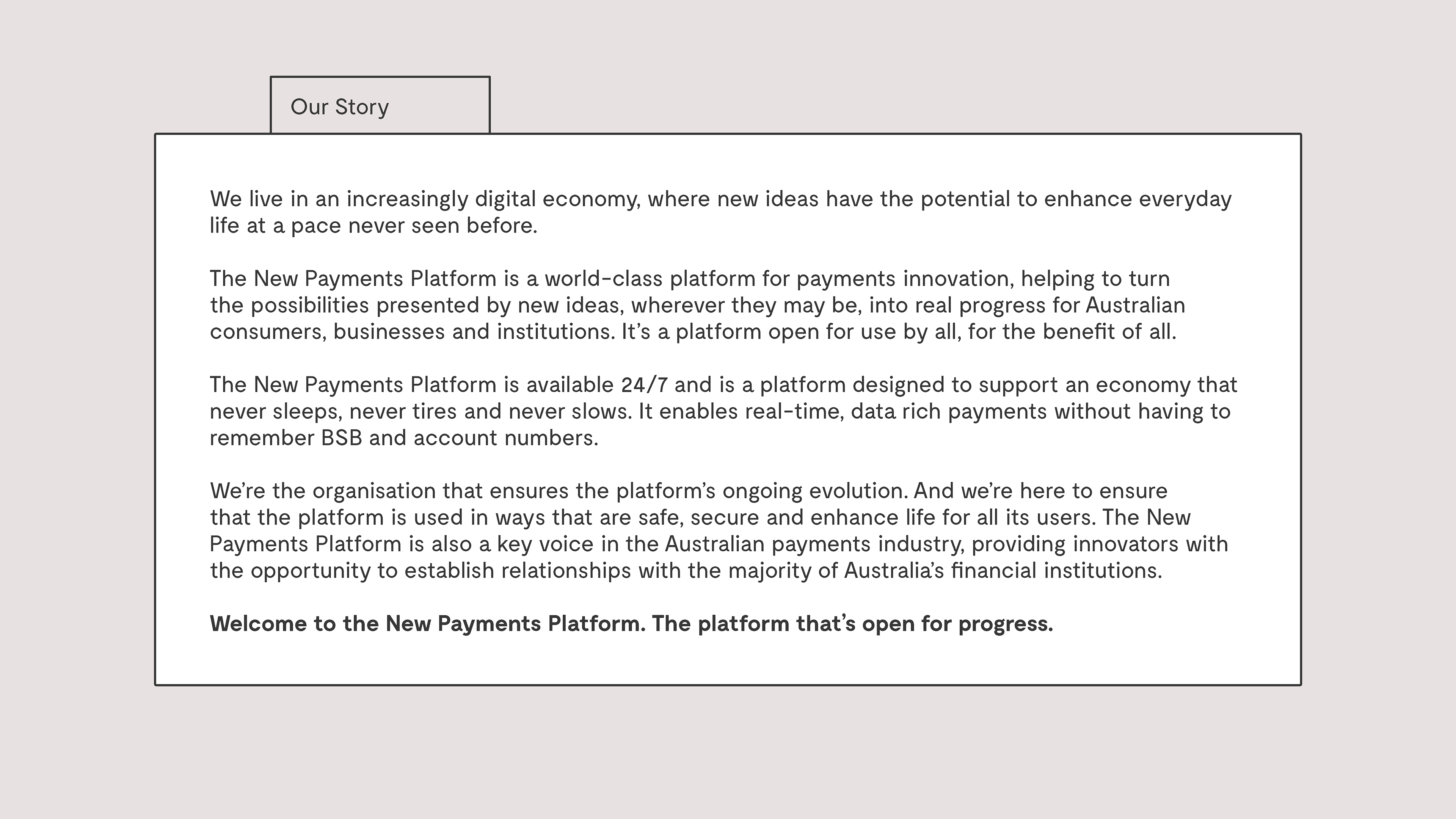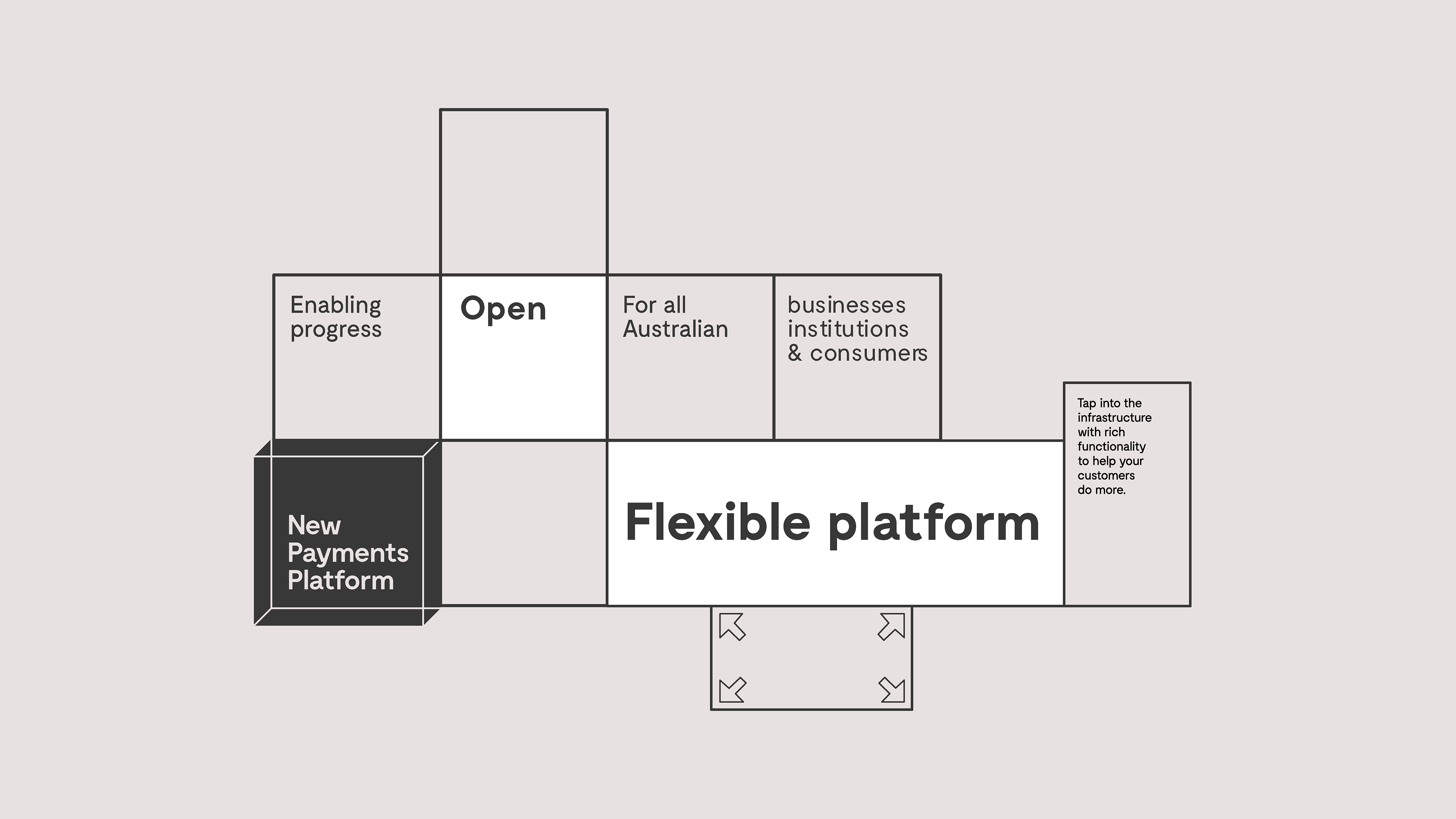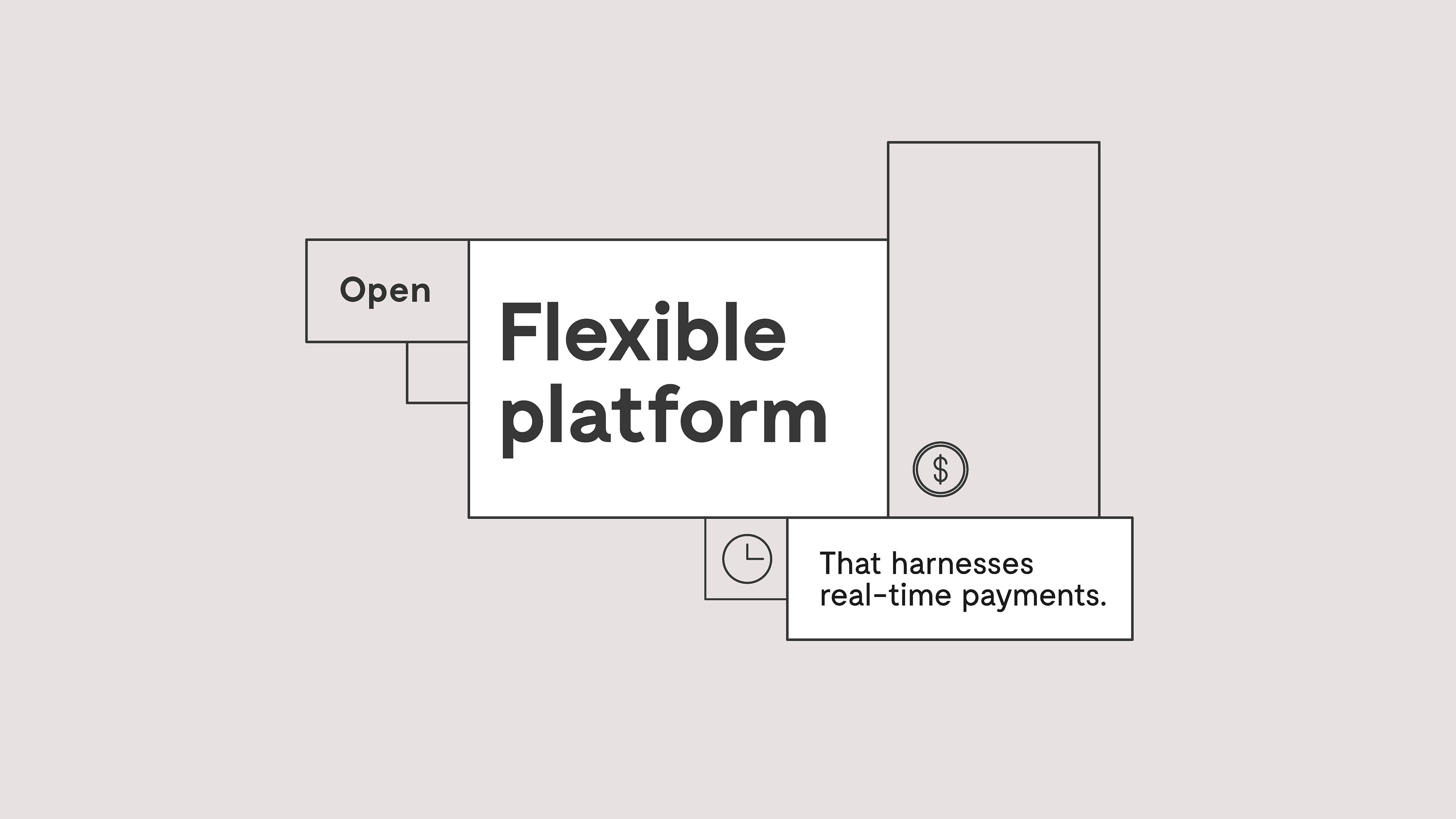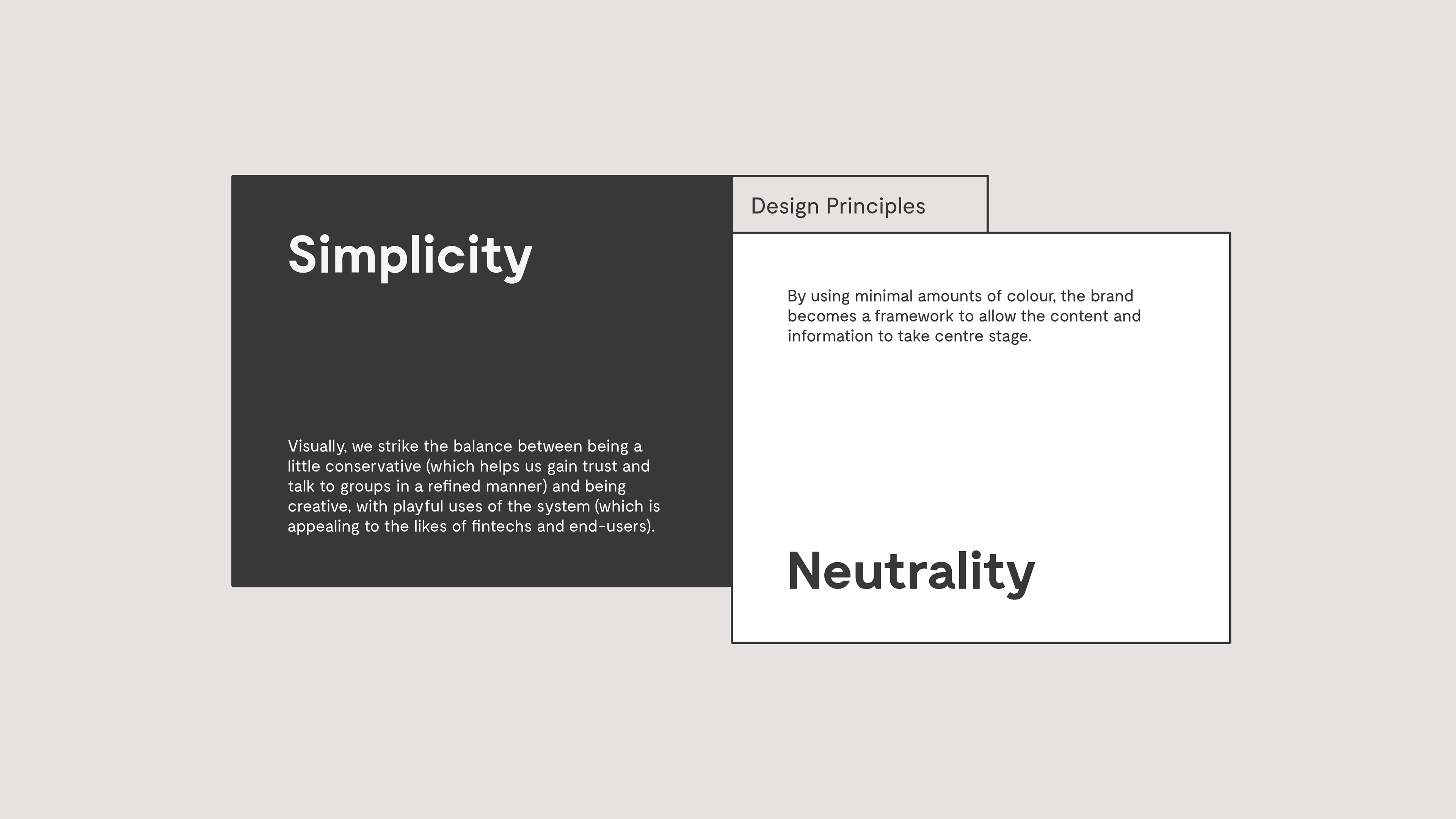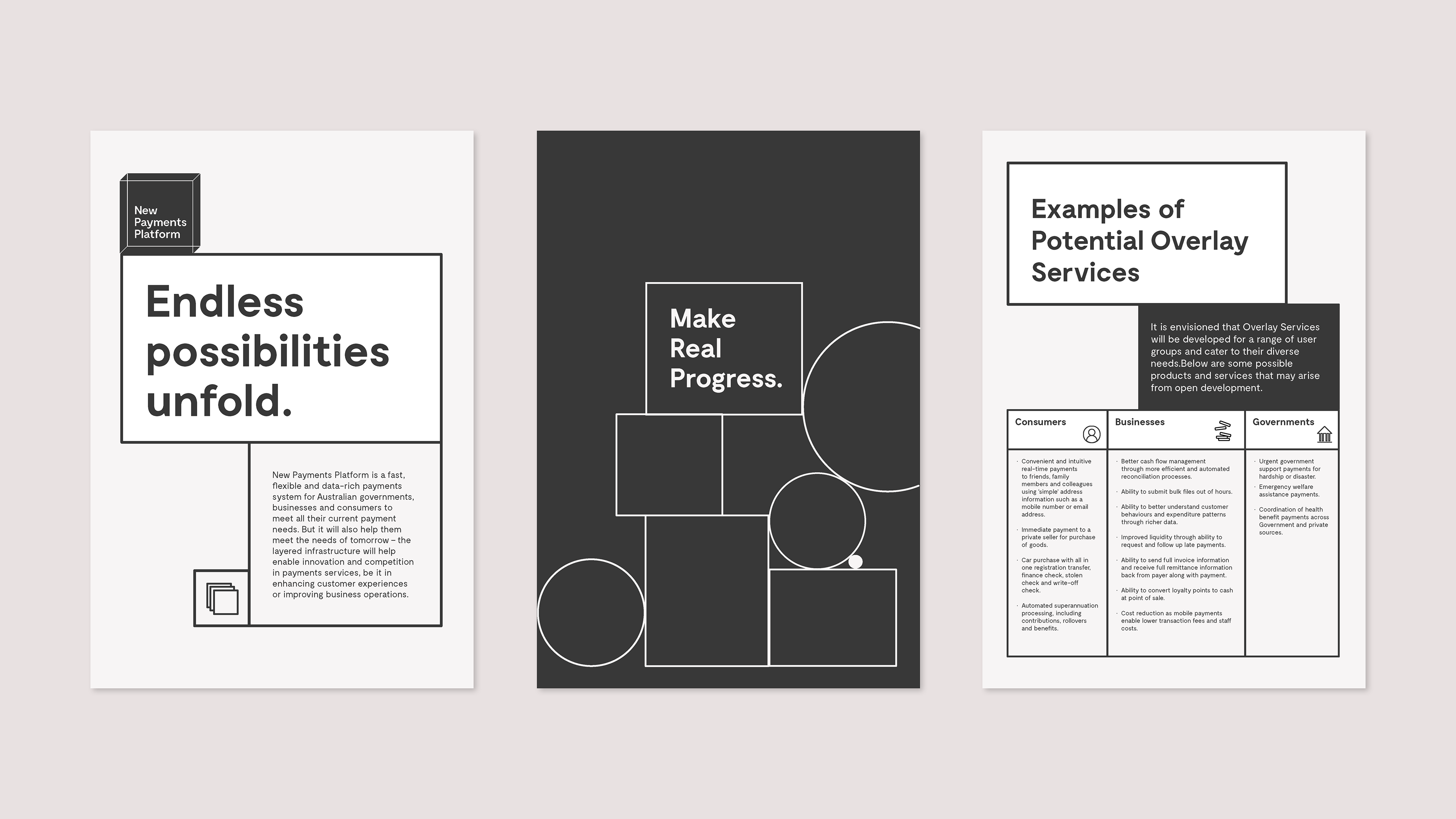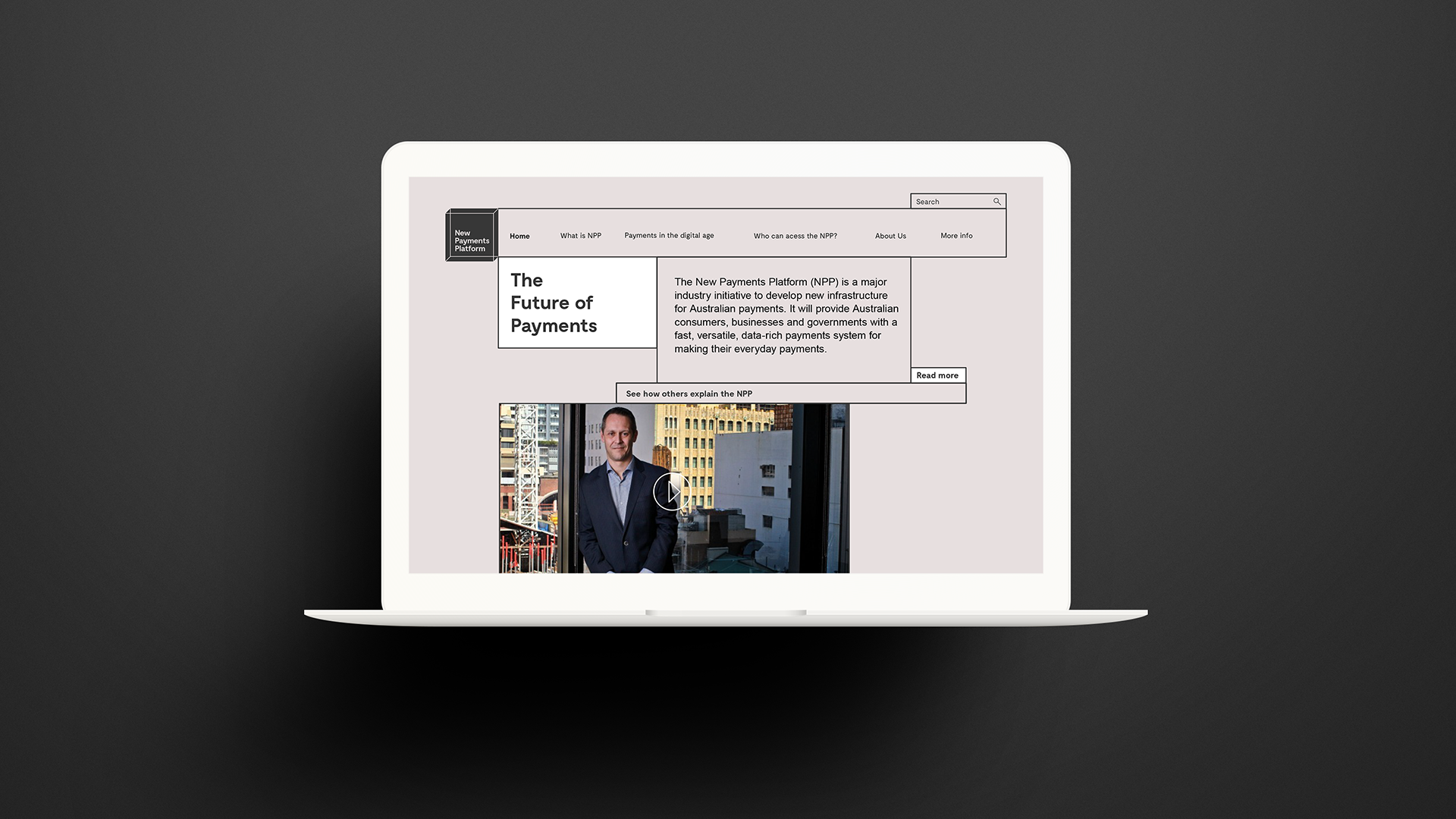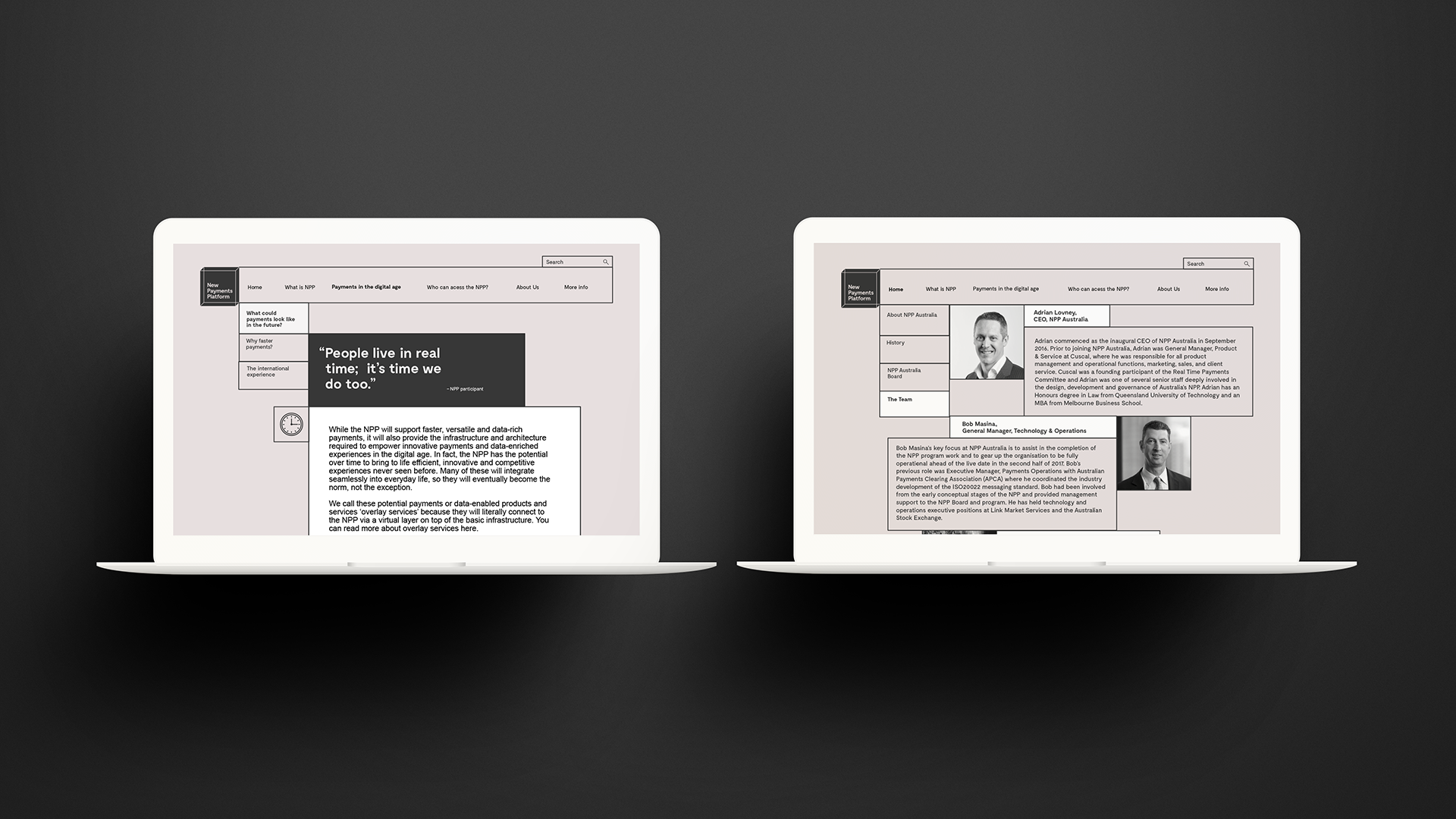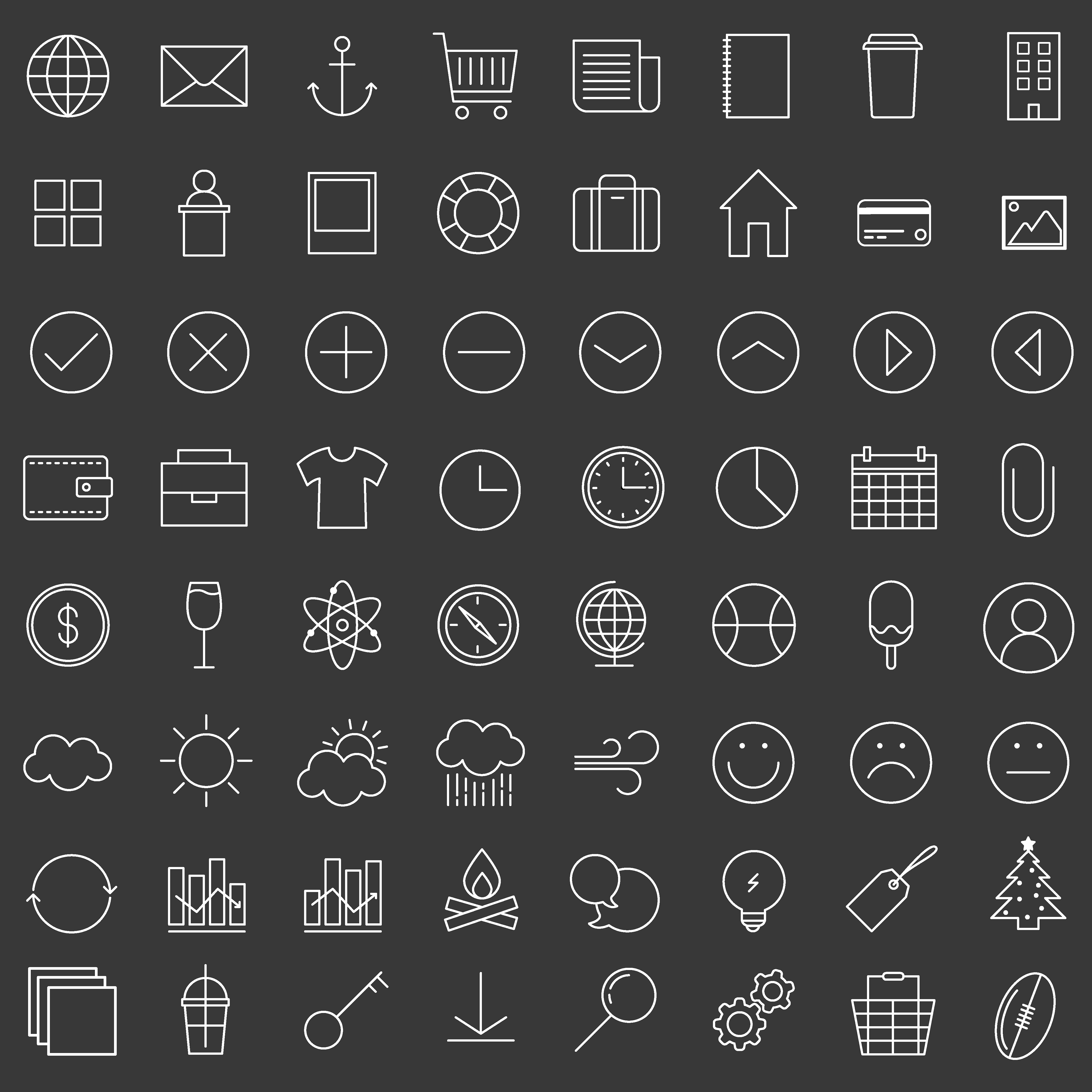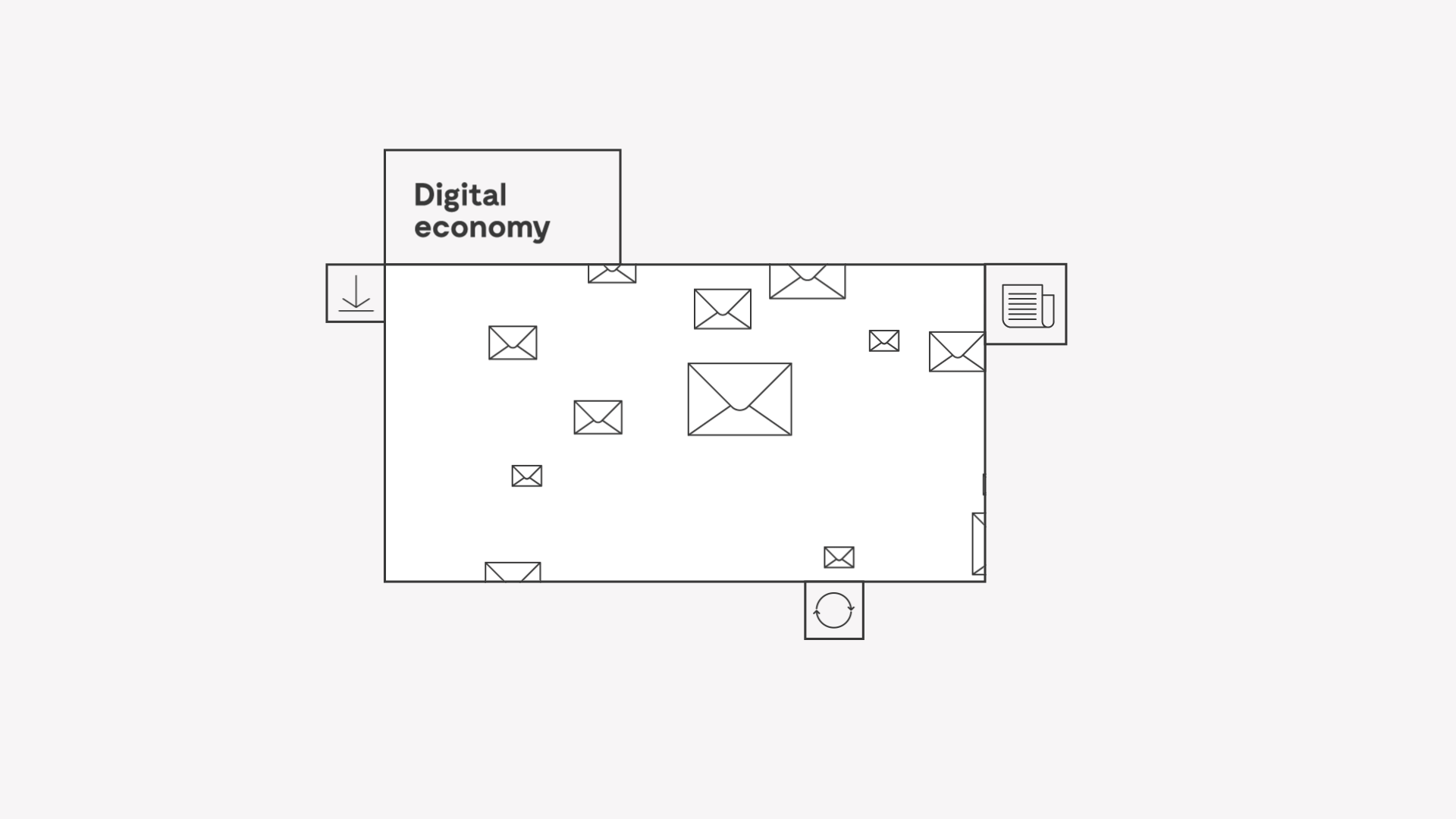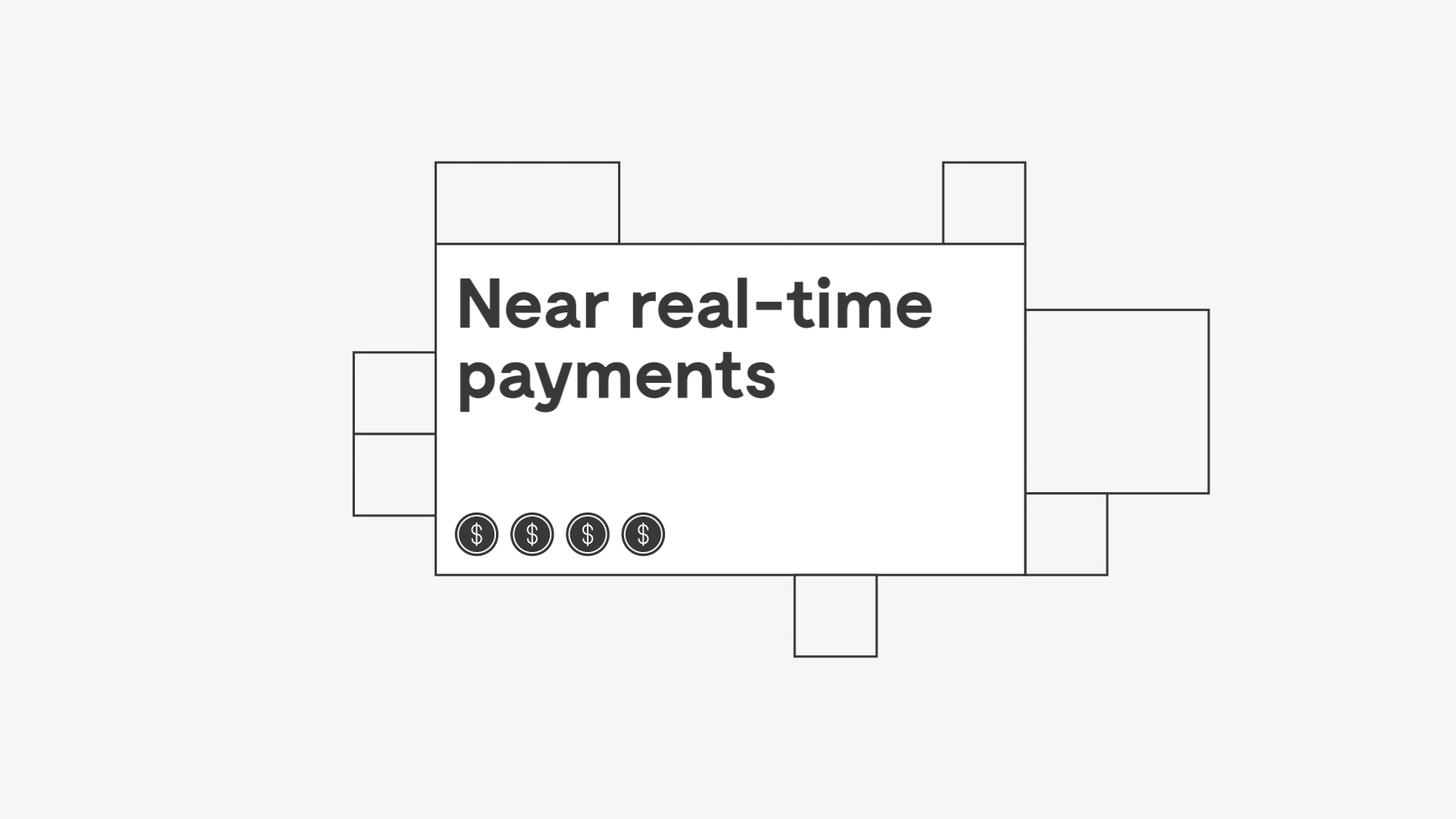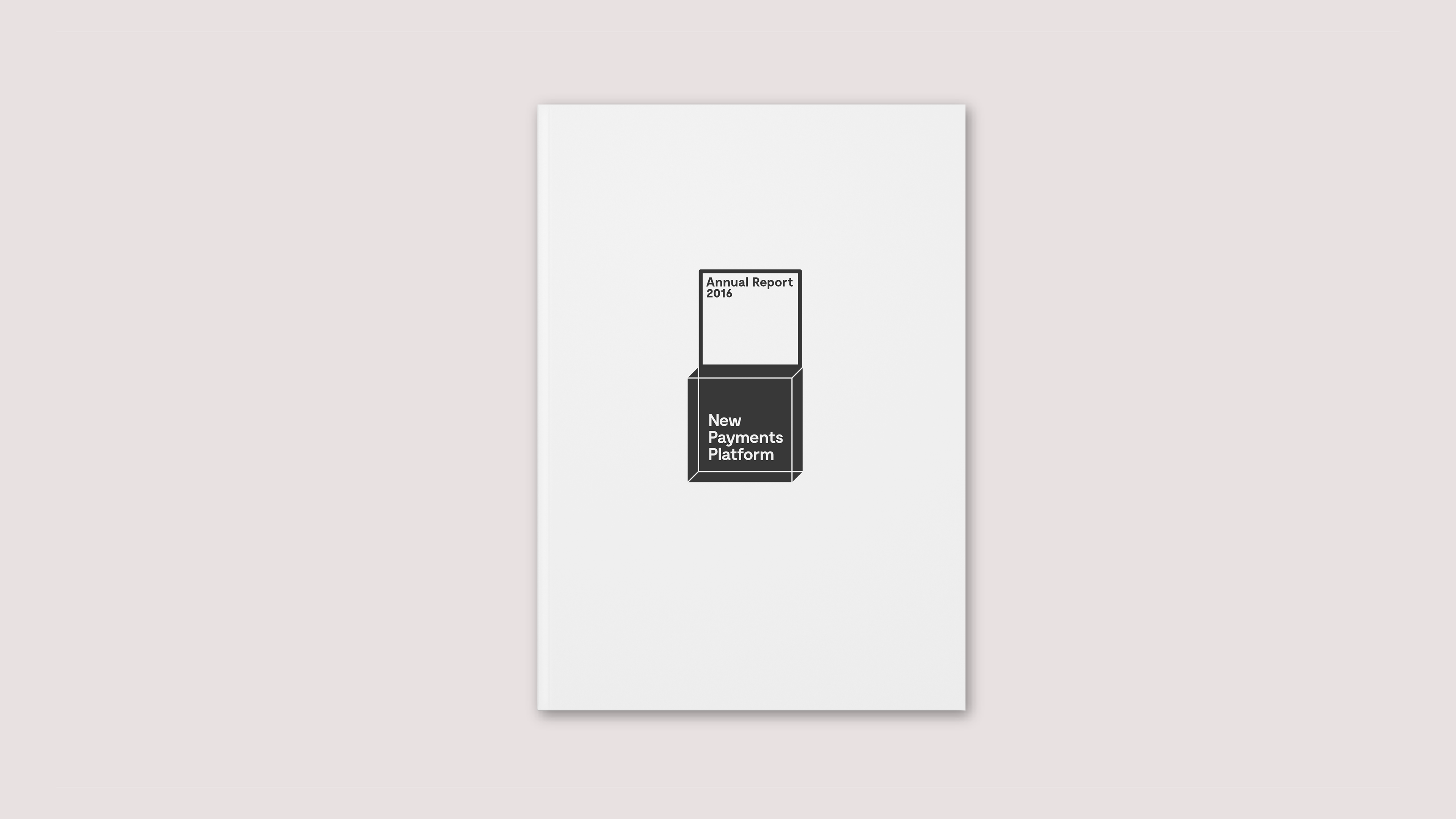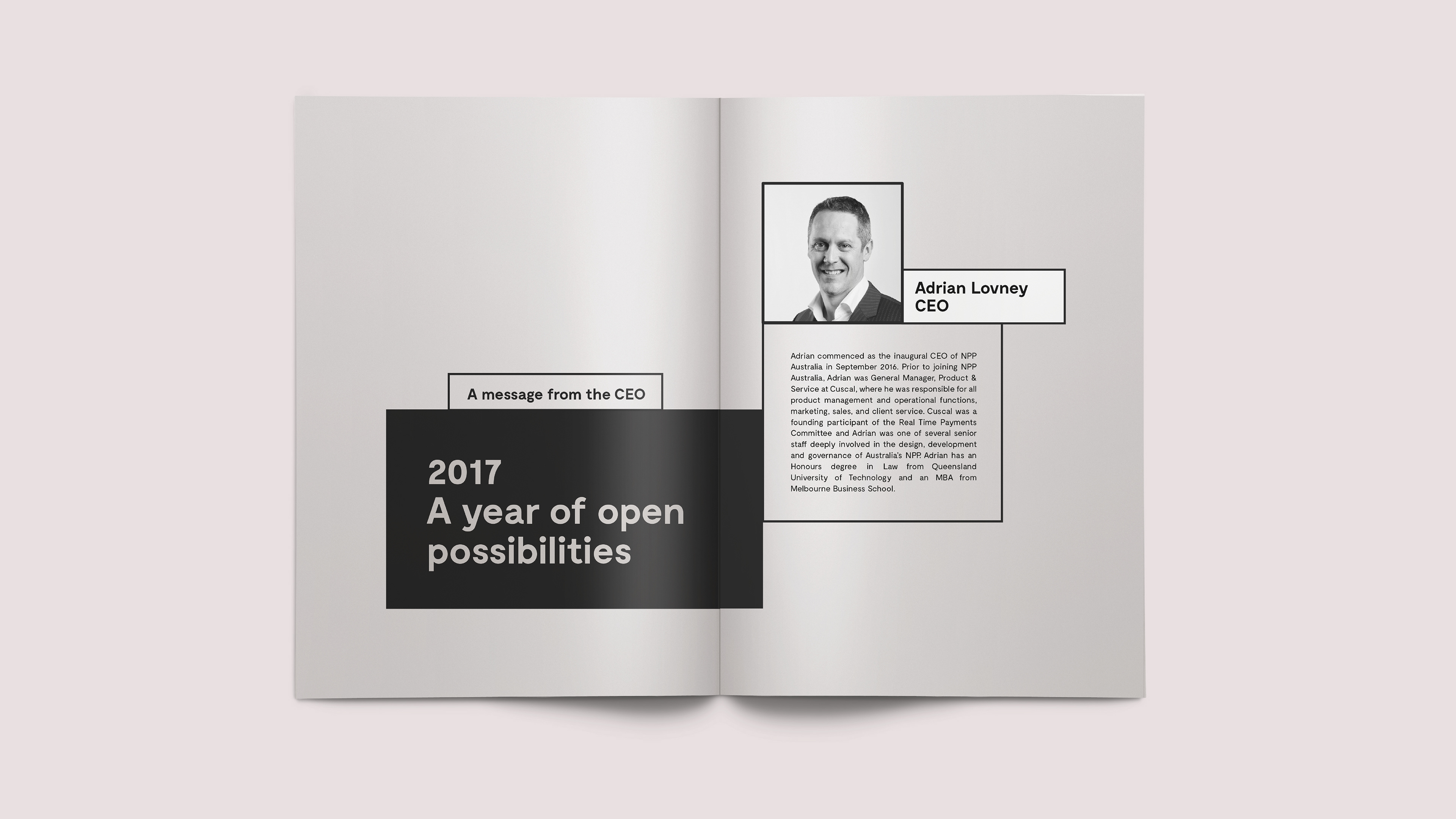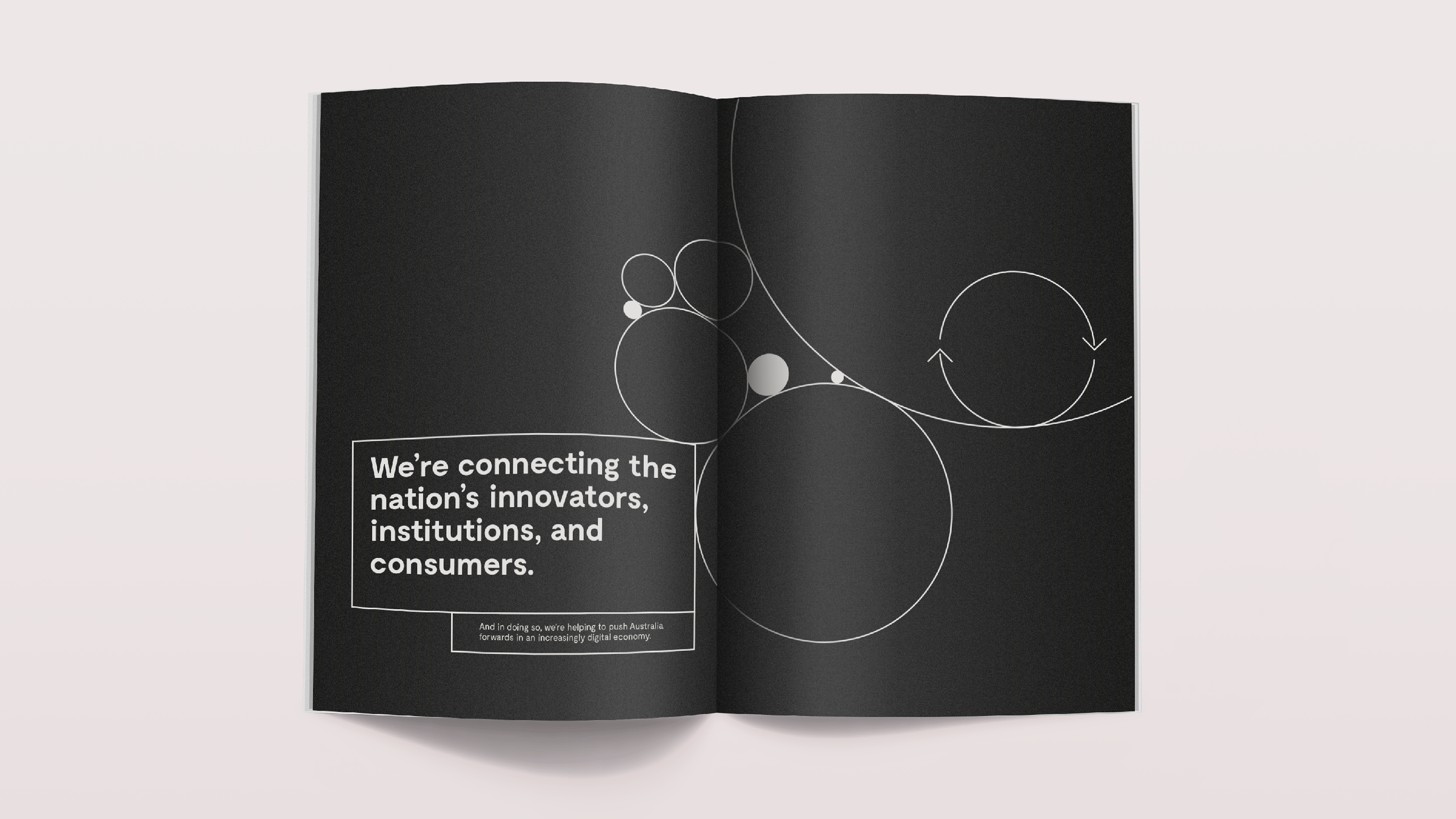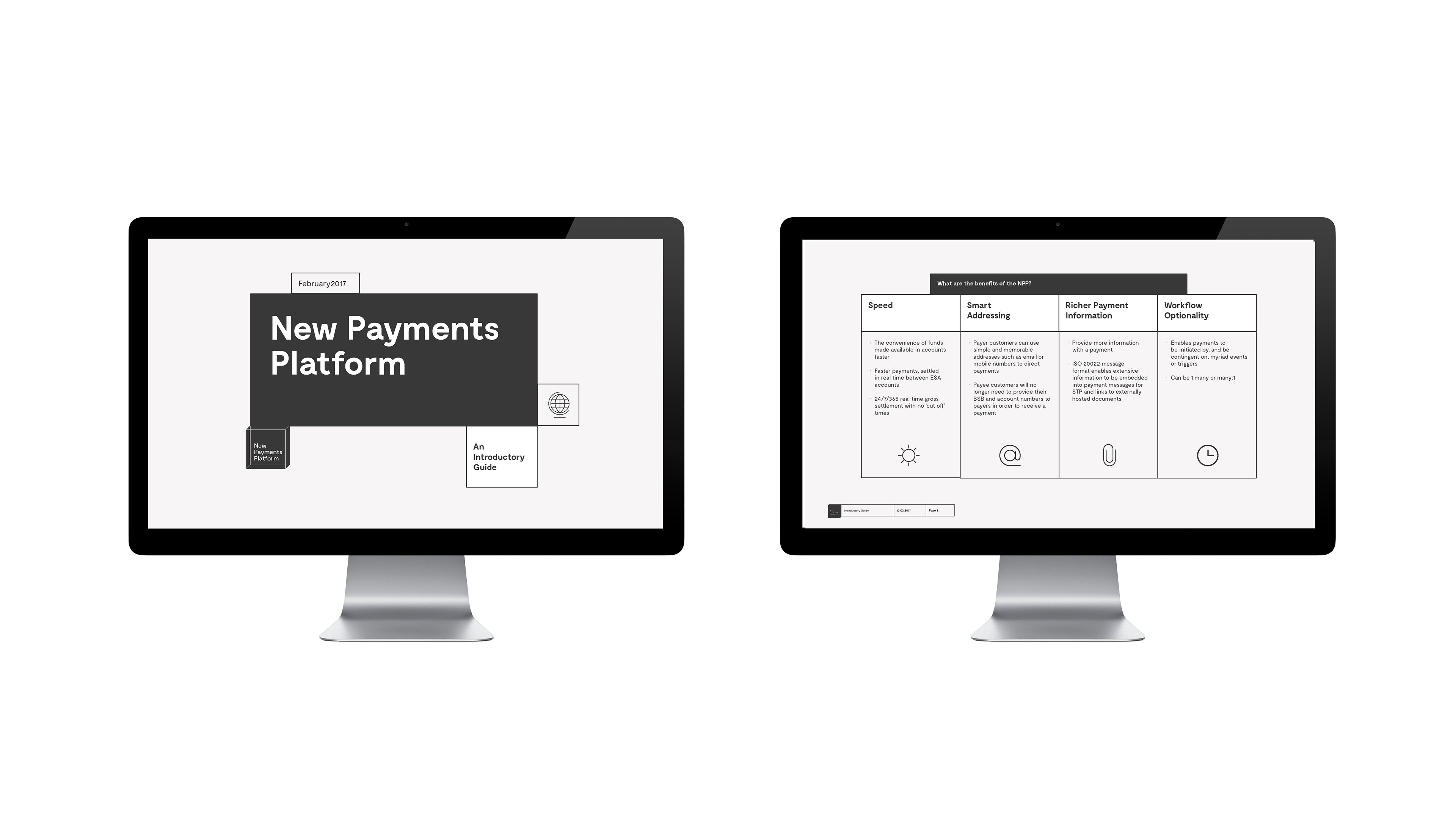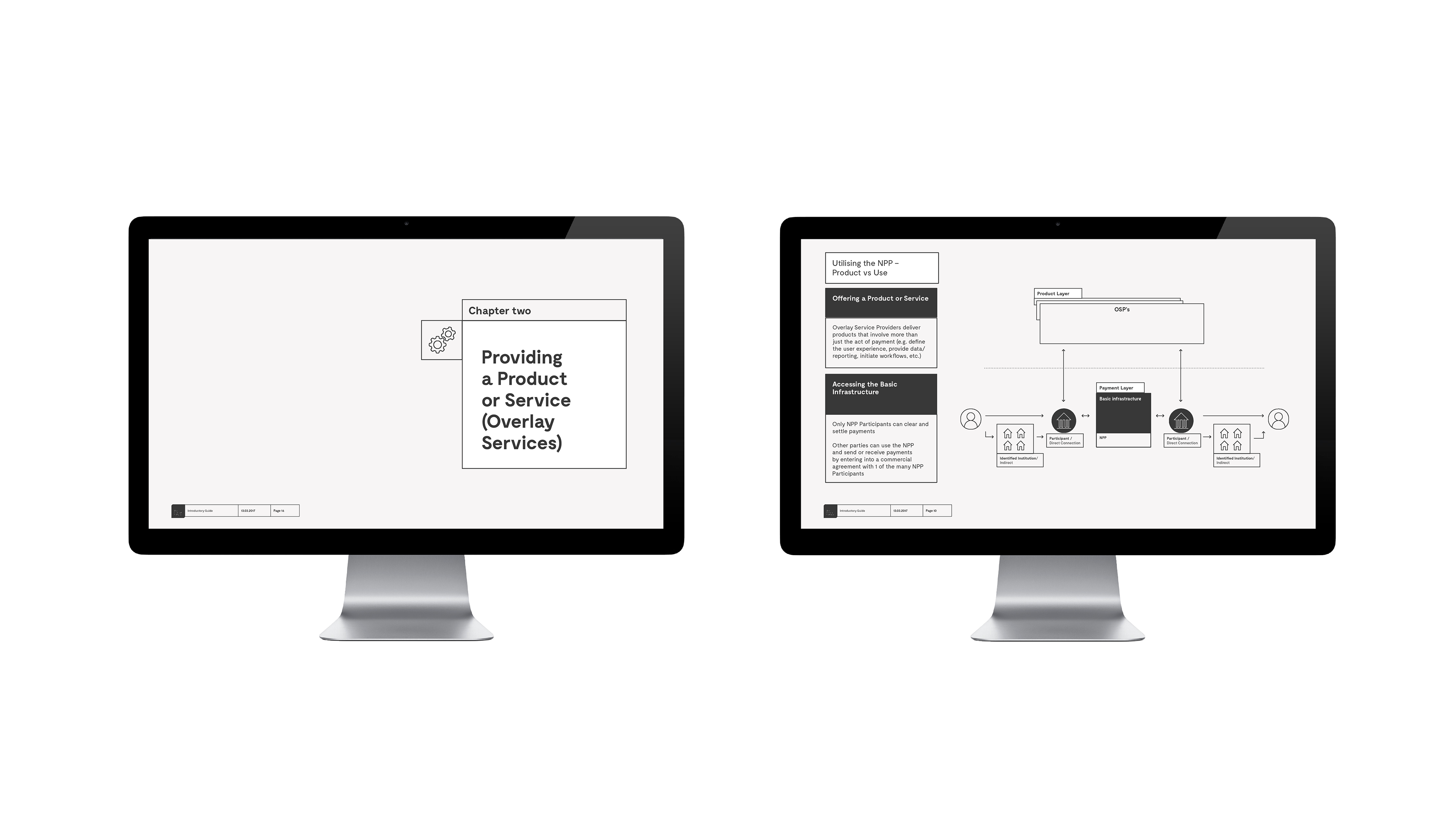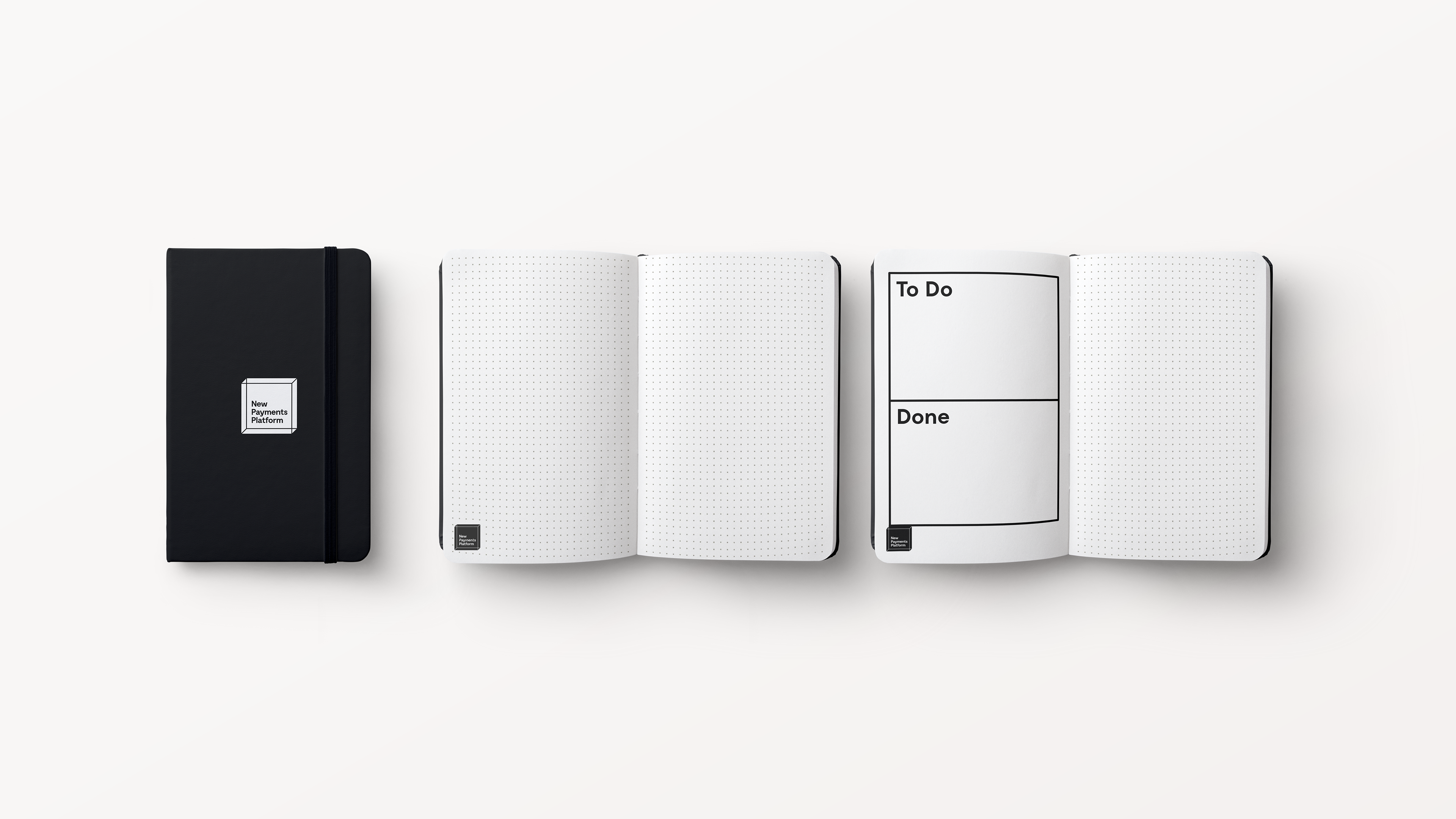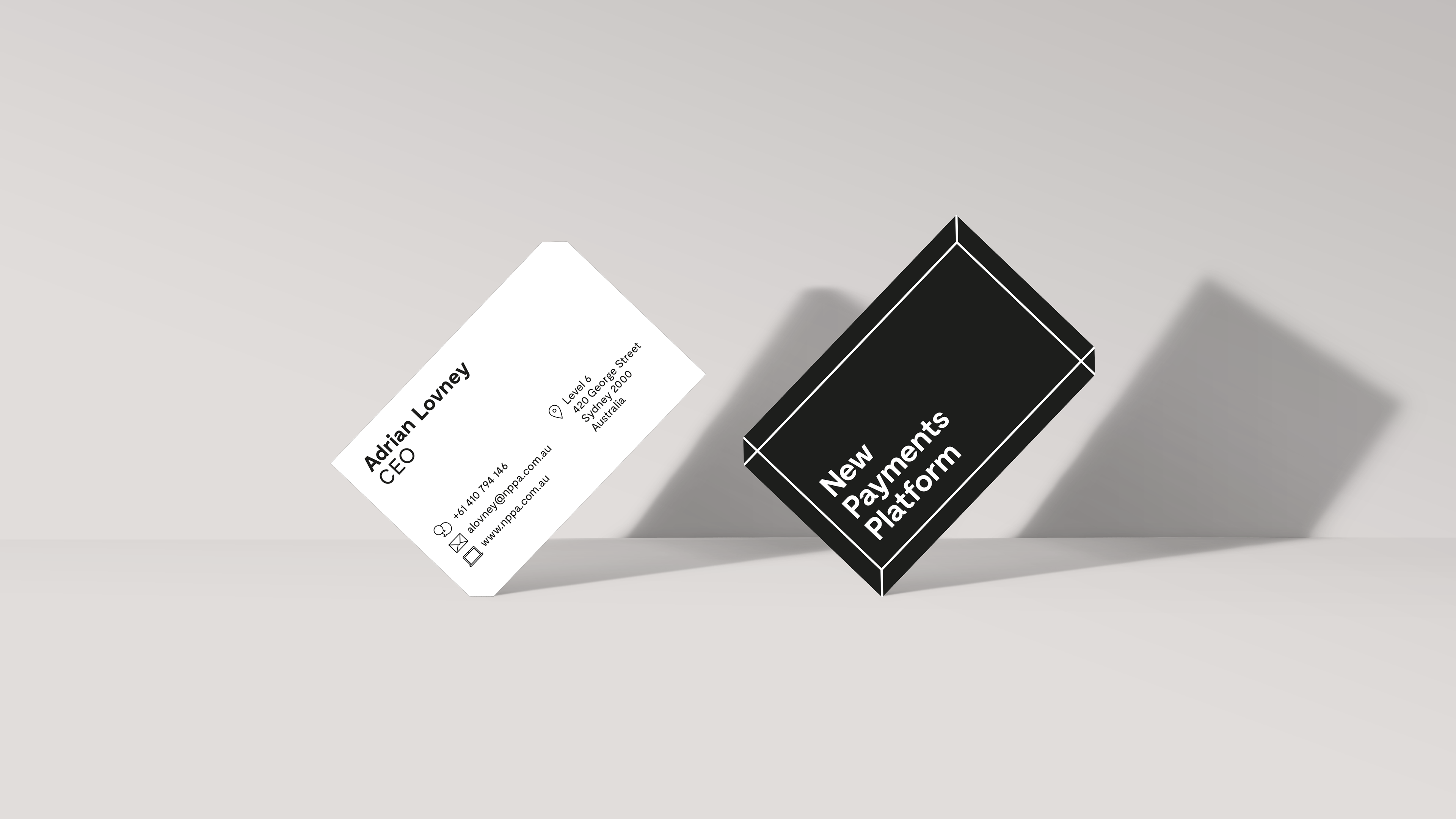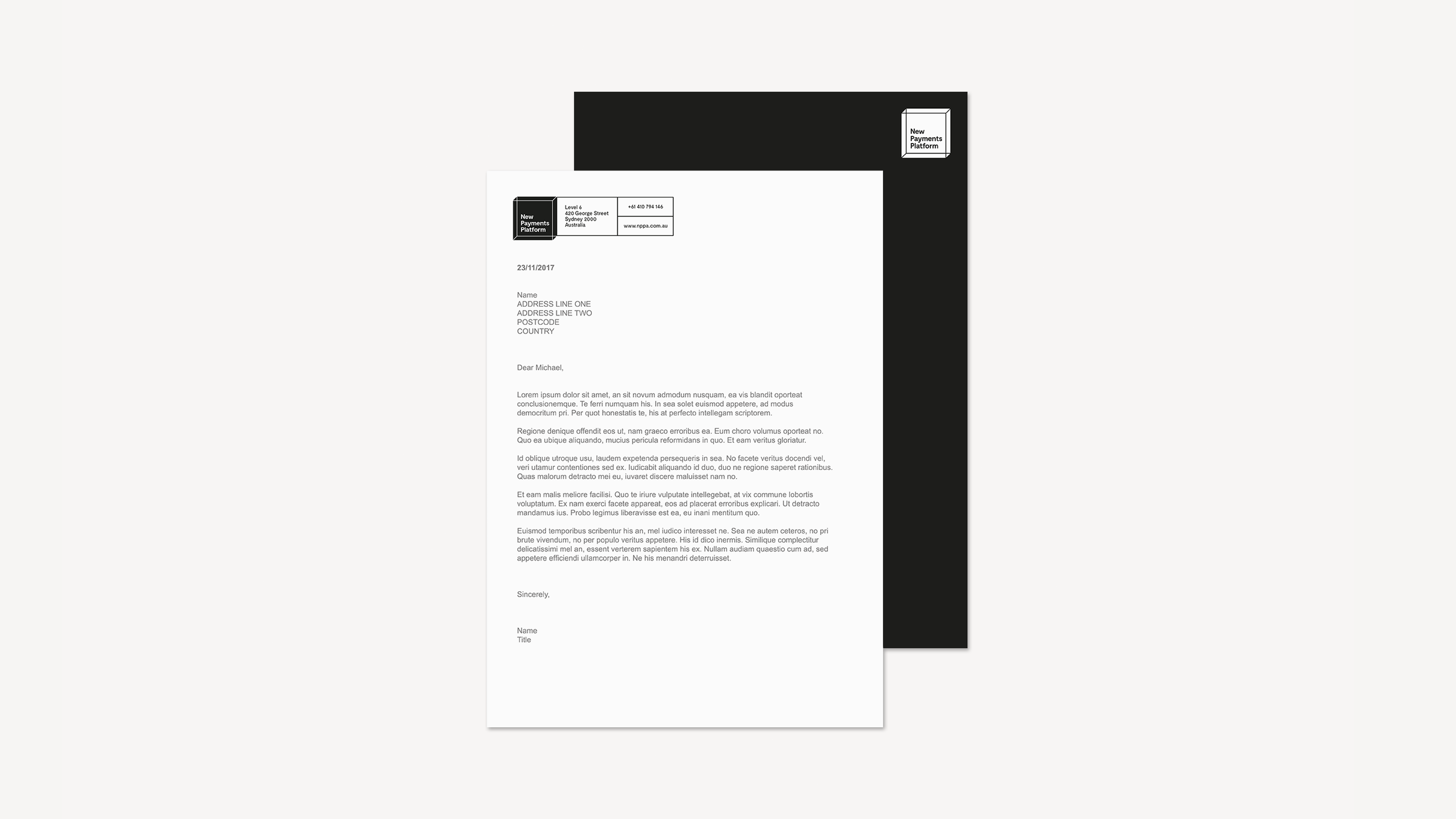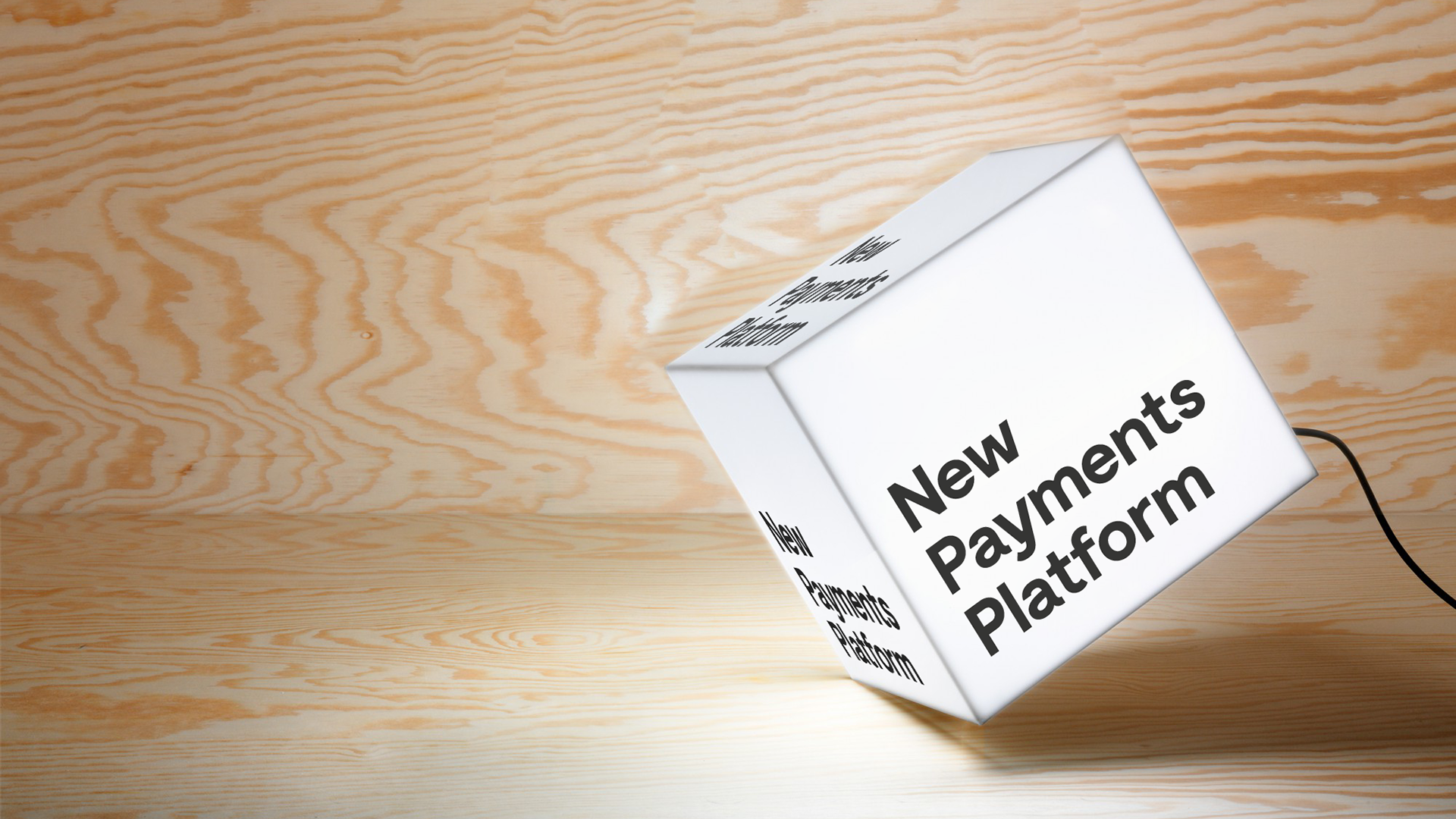 Completed whilst with Futurebrand